What is "metallised" film ?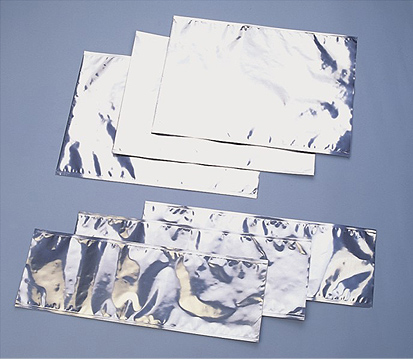 Metallised film is a plastic film which has a thin coat of metal applied to it. Generally aluminum is used. The most common way of producing metallised film is known as vacuum metallisation.

Metallisation is achieved by heating aluminum wire until it literally evaporates and coats the plastic film. Plastic films commonly used are OPP, CPP and PET.

The aluminum-coated film has a bright and shiny decorative surface effect. Additionally metallised film has added barrier properties and in a laminate structure can significantly enhance both gas and moisture protection. Metallised film is often seen in applications such as snack pouches, coffee bags and candy wrappers.